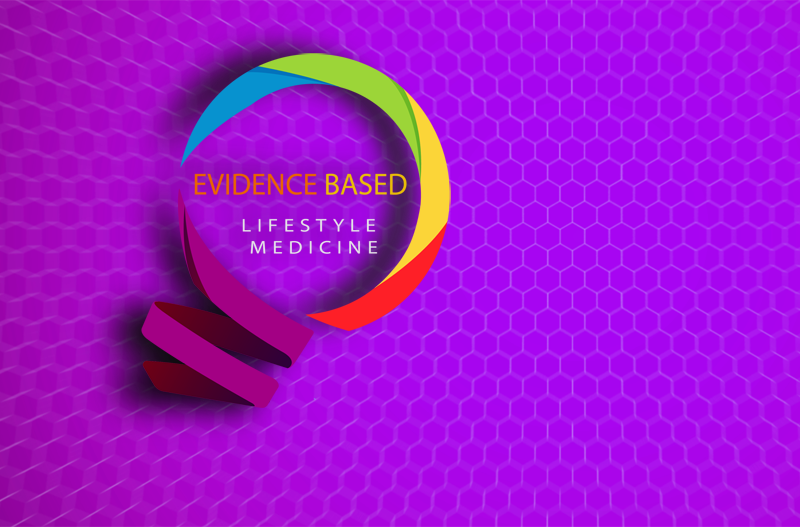 Summer school: Evidence-based lifestyle medicine


BROCHURE - "Summer school: Evidence-based lifestyle medicine" (pdf)
FLYER - "Summer school: Evidence-based lifestyle medicine" (pdf)

What is evidence-based lifestyle medicine?
Lifestyle medicine is a new paradigm in medicine. Our usual, conventional approach in western medicine most commonly focuses on just treating symptoms of chronic diseases for the rest of the patients' lives. Unlike this approach, lifestyle medicine is addressing all the true and underlying causes of the leading health problems in our modern societies. These root causes of non-communicable diseases are our daily habits, embedded in our environments and social circumstances.
Lifestyle medicine is defined as:
"a branch of evidence-based medicine in which comprehensive lifestyle changes (including nutrition, physical activity, stress management, social support and environmental exposures) are used to prevent, treat and reverse the progression of chronic diseases by addressing their underlying causes. Lifestyle medicine interventions include health risk assessment screening, health behavior change counseling and clinical application of lifestyle modifications. Lifestyle medicine is often prescribed in conjunction with pharmacotherapy and other forms of therapy."

"the evidence-based medical specialty that uses lifestyle therapeutic approaches, such as a predominantly whole food, plant-based diet, regular physical activity, adequate sleep, stress management, avoidance of risky substance use, and other non-drug modalities, to prevent, treat, and, oftentimes, reverse non-communicable disease, sometimes referred to as degenerative chronic disease"
Lifestyle Medicine Global Alliance. What is Lifestyle Medicine? Available from:
https://lifestylemedicineglobal.org/lifestyle-medicine/


Who can participate?
Medical students, medical doctors, nurses, nutritionists, psychologists, and all other allied professionals in the field of biomedicine.

At the end of the summer school, the participants will:
1. Have in-depth knowledge of the field of lifestyle medicine and its importance to patients' health
2. Adopt a positive attitude toward lifestyle intervention and promote the application of this field, on a personal level and in daily medical practice
3. Acquire an overall view of the principles of nutrition for health and for common diseases
4. Be aware of the magnitude and the damage of the obesity epidemic, and will know how to support and manage overweight patients
5. Acquire knowledge and skills in prescribing physical activity for health promotion and in common illnesses; know how to evaluate patients prior to physical activity and how to motivate them to action
6. Understand the relationship between chronic stress and illness, how it is expressed, and what the main causes are, and acquire tools for managing their own and their patients' stress
7. Be aware of the harms of smoking, and receive tools to support patients in smoking cessation
8. Learn about the relationship between sleep and health, and acquire tools to identify and to treat sleep problems
9. Receive and experience a variety of tools in the field of coaching, motivational interviewing and more, for the management of sessions with patients, aimed to support and guide health changes




Program (25 teaching hours during one week)
Can we all reach a (healthy) hundred? Introduction to lifestyle medicine
Lifestyle medicine: the who, the how, and the why
Fundamentals of health behavior change
Motivational interviewing and other lifestyle medicine tools
Nutrition for life. Mediterranean diet as an example of a healthy dietary pattern and lifestyle
To sleep (enough) or not to sleep? The role of physical activity in health and disease
How to get and stay moving? The role of physical activity in health and disease
How and where to find a vent? The role of stress in health and disease
Substance use and abuse: how to stop smoking?
The lifestyle vs pharmacological treatment
Group seminars/workshop:

Creating a healthy and sustainable dietary plan
Stress – why should we try to keep it under control? How?
How to get enough (and which kind of) physical activity?



Projekt je sufinancirala Europska unija iz Europskog socijalnog fonda.
Sadržaj publikacije isključiva je odgovornost Sveučilišta u Splitu, Medicinskog fakulteta
Print page