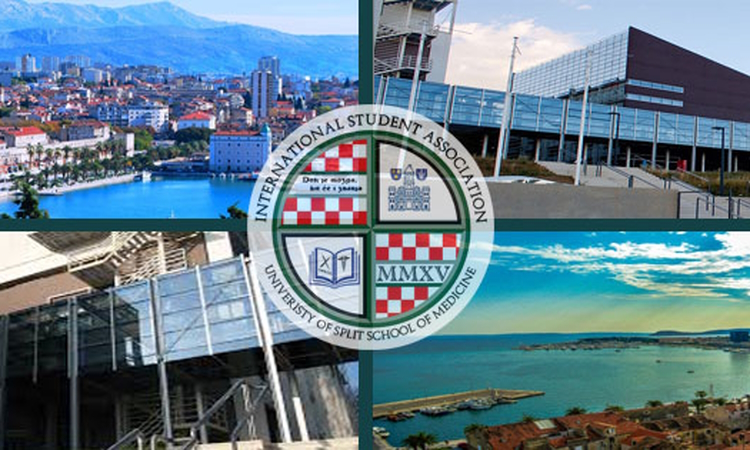 International Student Association
international student association (ISA)
founded 2015 is focused on promoting student inclusion, raising awareness about cancer and other diseases, and advancing the medical skills of students.
The group is committed to fostering an inclusive environment where all students feel valued and supported, regardless of their background or experience. We also seek to increase awareness about a diverse set of diseases through various initiatives, including fundraising events and cooperating with several organizations in Split.
Additionally, the group provides opportunities for students to develop their medical skills through workshops, training sessions, and mentorship programs. Our "International Skills Competition" which we held three consecutive years, and our mentorship program which connects students from older years with our freshmen to guide them through the first years are projects which we are proud of. Through these efforts, the organization aims to empower the next generation of medical professionals to make a positive impact in their communities and beyond.
Our team consists of:
President of ISA:
Mila Klusmeier
Director of Finances:
Karlotta Berkovic
Director of University affairs:
Raffael Avelini
Director of Public Relations:
Helena Letica
Director of Events:
Jill Niederberger
And our
volunteers
:
Elinor Axton
Marie Böhmer
Nina Cikac
Monika Krajina
Kamila Lewandovska
To have a further insight into our activities check our pages:
https://instagram.com/isaussm?igshid=YmMyMTA2M2Y=
https://www.facebook.com/isaussmhr
Facebookhttps://m.facebook.com › groupsMedical Studies in English - International Students' Association
contact us via:
Isa.ussm.events@gmail.com
or on the aforementioned links
Print page
Our